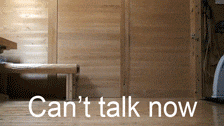 Well we are nearing the end of the school summer holidays here. Not that we had much summer mind you!
I've been busy with a couple of weddings, photoshoots and 2 of my kids had birthdays in August so its been fun.
My eldest and his girlfriend came home from university and I've tried to make sure I give the younger ones something interesting to do, so I don't feel like I'm failing miserably at parenting! All this because I'm like every other person who looks on social media and compares myself to others who all seem to cope with family days out, when I seem to be lucky brushing my hair daily. The most common phrase said by children during the summer holidays are either, I'm bored, what can I do? or I'm hungry.
How do they last at school without being fed every 20 minutes?
On the other hand I can honestly say I wouldn't change anything about it either. I love my kids being off school and spending time with them. When they go back to University, college, school and nursery (yes I have 4 kids in all 4 of these), then it's time for me to begin my second year on my photography degree.
I CAN'T WAIT!